Field of Dreams Game, Summer 2023 & 2024, (teams and dates TBD)
"If you build it, they will come"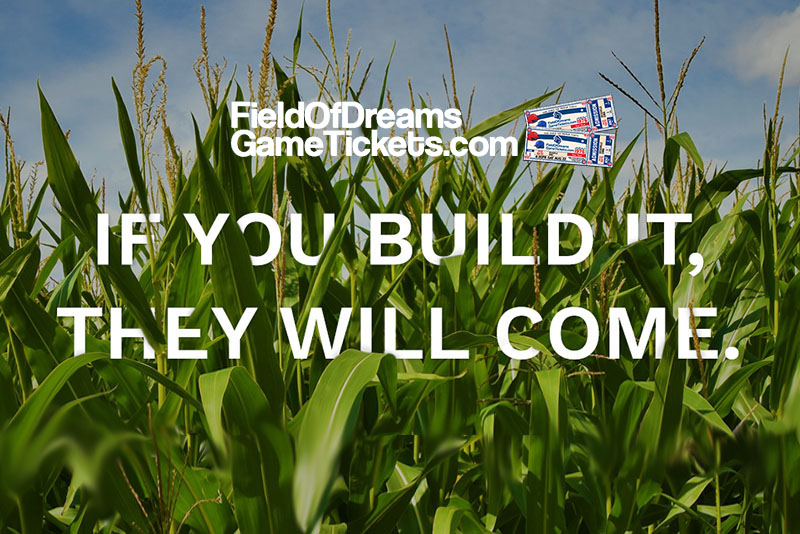 The baseball field that served as the setting for Field of Dreams, the film starring Kevin Costner, will host two professional MLB teams in 2023 and or 2024: two lucky MLB teams will meet in Iowa. In collaboration with Universal Studios, which released Field of Dreams in 1989, a temporary ballpark to seat 8,000 attendees will be built on the original film site in Dyersville, Iowa. The game will take place in the Summer 2023 & 2024, (teams and dates TBD). Spectators will have to walk along a path through the corn fields to get to the new field. The game will count as a regular-season match, and will be the first regular-season MLB game ever to be held in the state of Iowa.
After an awesome & total success of the MLB's Field of Dreams between the Yankees & White Sox, is no surprise we'll get a new game in Dyersville, Iowa, next season, now the turn for two new teams to meet in the 2023 & 2024 Field of Dreams game.
new teams will meet in Dyersville in Summer 2023 & 2024, (teams and dates TBD). The rivals will then have an off day on that Friday and conclude their series on Saturday & Sunday.
The Field of Dreams game is a living tribute to the iconic 1989 film "Field of Dreams" that starred Kevin Costner, James Earl Jones, Amy Madigan & Ray Liotta and was in part an exploration of baseball nostalgia.
Register Below to receive immediate FRESH Tickets and game info as soon as it comes availalble. Join the Field Of Dreams Facebook Game/Tickets info group chats on FACEBOOK/FieldOfDreamsTickets.
Wondering how to get hotels and ticket info for the Field of Dreams Game, Summer 2023 & 2024, (teams and dates TBD) in Dyersville, Iowa? For HOTELS questions fire us off an email at HOTELS@fieldofdreamstickets.com . FOR TICKETS INFO, simply fill this form below...
You will also be registered to receive the latest information about the Bosse Field MLB Game Summer 2023 in Evansville, Indiana!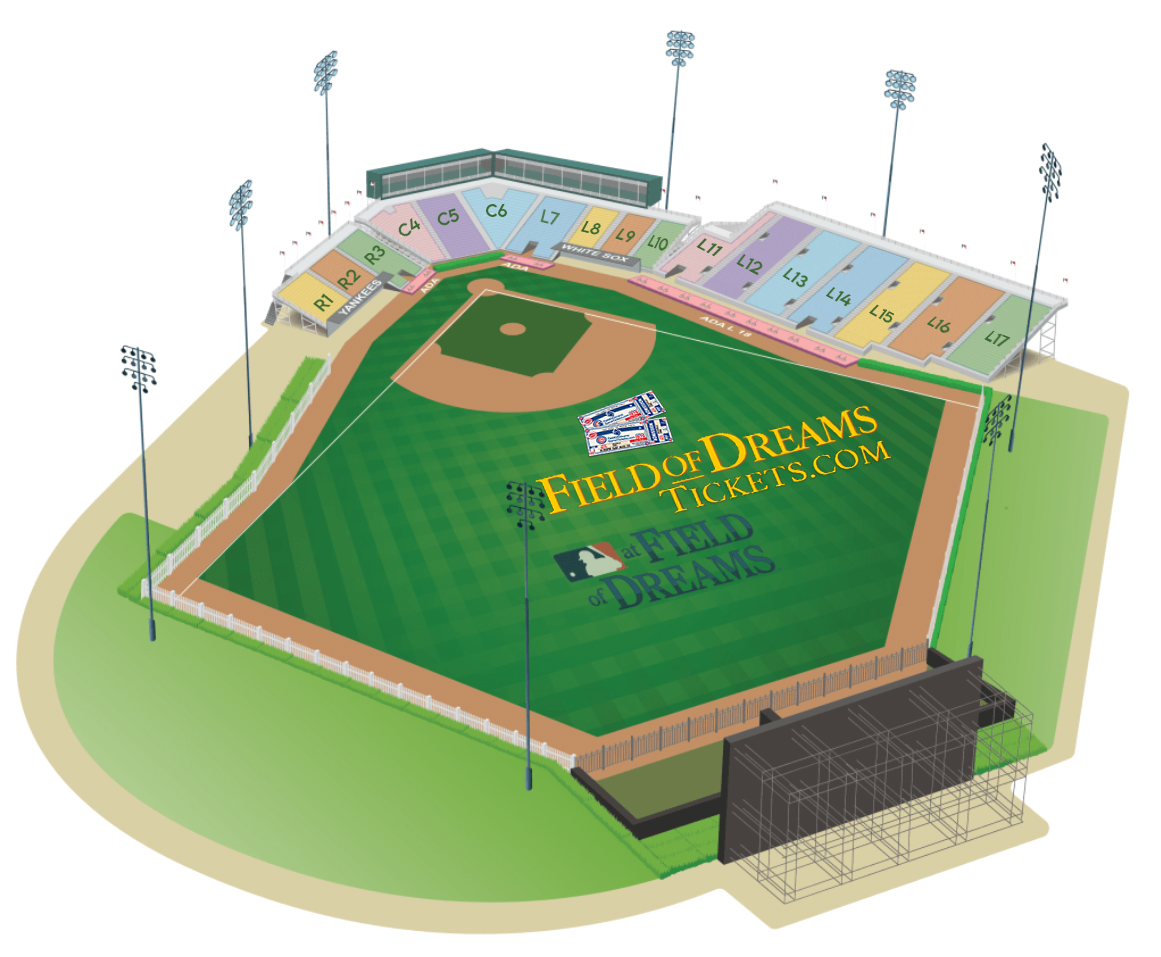 Going the Distance - My Experience at the Field of Dreams Game
Article by Rob Chagdes read more at his blog at thefartheralong.com
I arrived early on game day when the Operations Director asked for a volunteer, and I raised my hand. The operations director said you don't know what youre volunteering for! I shrugged because I hoped it meant I would be tasked with a different job. Welp, instead of the golf cart I was asked to help people get off the carts at the entrance. Instead of being in the shade of the cart, I was in the sun and I had forgotten sunscreen. Argh.
I pushed forward and ended up talking to a lot of fans waiting in line. More on those interactions soon, but I looked over and on top of the closed trash can was a bottle of spray sunscreen. I picked it up and it was full. I looked around and nobody claimed it. Someone must have thought they couldn't bring it in, so they left it there. Sometimes it's the little things where you hear God say I got you.
People will come, Ray. They'll come to Iowa for reasons they can't even fathom. They'll turn up your driveway, not knowing for sure why they're doing it. They'll arrive at your door as innocent as children, longing for the past. They'll pass over the money without even thinking about it. For it is money they have and peace they lack. And they'll walk out to the bleachers, and sit in shirt-sleeves on a perfect afternoon. They'll find they have reserved seats somewhere along one of the baselines, where they sat when they were children and cheered their heroes. And they'll watch the game, and it'll be as if they'd dipped themselves in magic waters. The memories will be so thick, they'll have to brush them away from their faces. People will come, Ray.
I was overcome by a stunning wave of emotion. I remembered my childhood, sitting at Comiskey Park and Wrigley Field in Chicago. I thought back to being at Jack Murphy Stadium in San Diego during my teen years. I remembered the many times I watched a game at Busch Stadium in St. Louis. It all came back in that moment and my thoughts drifted to the three quotes from the voice in the movie. They now seemed to be prophetic.